LIVE COVERAGE of Prop 8 on GayHanford.com
Details

Parent Category: News
Created on Monday, 06 December 2010 01:18
Written by Joe L. Sosa, Jr
This Monday, December 6, the U.S. Court of Appeals for the Ninth Circuit will hear oral arguments in Perry v. Schwarzenegger, the legal challenge toCalifornia's Proposition 8. The panel of judges includes Judge Stephen Reinhardt, Judge Michael Hawkins, and Judge Randy Smith.

NOM's live coverage of the two-hour arguments will begin shortly before 10a.m. PT/1 p.m. ET. Check back Monday for all of NOM's live coverage from the courtroom and video reaction from Dr. Jennifer Roback Morse of NOM's Ruth Institute.
Calif. gay marriage foes gamble on win in Round 2
Details

Parent Category: News
Created on Monday, 06 December 2010 01:10
Written by Joe L. Sosa, Jr
Lisa Leff, Associated Press


SAN FRANCISCO — The defenders of California's gay marriage ban took a pummeling during the first federal trial to explore the civil rights implications of outlawing same-sex marriages. They summoned only two witnesses, one of whom left the stand looking thrashed. Even the lead attorney was left groping for words when pressed to explain how allowing gays and lesbians to wed would undermine traditional unions.
If the courtroom had been a boxing ring, the referee would have called a knockout.
Yet lawyers for the ban's sponsors say their side was on the ropes for a reason: They disputed that live testimony and reams of evidence were relevant to a lawsuit against the voter-approved Proposition 8, so they did not provide it. In their view, the proceedings were a "a show trial," and they were willing to invite the unfavorable verdict they eventually got while betting they would win in a later round where the ground rules would be different.
"Something that has been lost sight of is who has the burden of proof in this case," Andrew Pugno, a lawyer for Proposition 8's sponsors, said at the 13-day-long trial's close. "The burden is not on the defendants and the people who voted for Prop 8."

For complete article click here
Facebook users make Homer Simpson, Flintstones profile pictures for anti-child abuse campaign
Details

Parent Category: News
Created on Saturday, 04 December 2010 06:33
Written by Joe L. Sosa, Jr
Friday, December 3rd 2010, 2:24 PM


Been on Facebook lately and wondering why your friends and family are looking more like Homer Simpson or Wilma Flintstone?
A new social media campaign known as Childhood Cartoon Faces hopes to raise awareness of violence against children by encouraging Facebook users to ditch traditional pictures in favor of the cartoon images.
"Change your Facebook profile picture to a cartoon from your childhood and invite your friends to do the same," said the Campaign to End Violence Against Children, a Facebook page.
"Until Monday [Dec. 6], there should be no human faces on Facebook but an invasion of memories," the group also writes, meaning your friends' pages should go back to normal by the start of the workweek.
It is not clear if the group has official ties. However searches revealed that the Childhood Cartoon Faces campaign is the only major event for the cause in December.
Response on Facebook has not been entirely positive. A page critical of the campaign's functionality challenges its motives, writing, "Aside from changing your profile pictures...[w]hat else can you do to support the campaign after December 6?"
Read more:
http://www.nydailynews.com/lifestyle/2010/12/03/2010-12-03_drawing_up_support_childhood_cartoon_faces_antichild_abuse_campaign_takes_over_f.html#ixzz177cd7mNO
After strong appeal from Pentagon, opponents of 'Don't ask' repeal ponder next move
Details

Parent Category: News
Created on Tuesday, 30 November 2010 23:51
Written by Joe L. Sosa, Jr

Secretary of Defense Robert Gates appealed strongly to the Senate to repeal the military's ban on openly gay service members within the next month, telling reporters Tuesday that the Pentagon's most comprehensive study of troop opinion found there would be little risk to repealing "Don't ask, don't tell."
Gates mentioned by name the most passionate defender of the military's gay ban, Arizona Republican Sen. John McCain, who has said this study -- which takes into account the survey responses of 115,000 troops and 44,000 military spouses -- is not comprehensive enough to authorize a repeal. McCain has strongly opposed repeal of the ban, and had heretofore insisted that Congress refrain from acting on the question before consulting the results of the Pentagon study. Now that those results seem to favor supporters of repeal, McCain and other backers of "Don't ask, don't tell" face a dilemma: how to keep making their case when not merely influential military leaders, but rank-and-file soldiers appear to have no serious problem with gays openly serving in the military.
McCain's approach has been to suggest the study itself is inadequate.
"In this respect I think he's mistaken," Gates said. "This does provide a sound basis for drawing conclusions on this law...It's hard for me to imagine that you could come up with a more comprehensive approach."
McCain's spokeswoman, Brooke Buchanan, told The Lookout in an email that the senator is "currently in the process of carefully reviewing the Pentagon's report." She did not comment on whether the recommendations will sway the senator to support repeal.

For complete article click here
Vatican: Condom use less evil than spreading HIV
Details

Parent Category: News
Created on Monday, 29 November 2010 06:21
Written by Joe L. Sosa, Jr

In a seismic shift on one of the most profound — and profoundly contentious — Roman Catholic teachings, the Vatican said Tuesday that condoms are the lesser of two evils when used to curb the spread of AIDS, even if their use prevents a pregnancy.
The position was an acknowledgment that the church's long-held anti-birth control stance against condoms doesn't justify putting lives at risk.
"This is a game-changer," declared the Rev. James Martin, a prominent Jesuit writer and editor.
The new stance was staked out as the Vatican explained Pope Benedict XVI's comments on condoms and HIV in a book that came out Tuesday based on his interview with a German journalist.
The Vatican still holds that condom use is immoral and that church doctrine forbidding artificial birth control remains unchanged. Still, the reassessment on condom use to help prevent disease carries profound significance, particularly in Africa where AIDS is rampant.
"By acknowledging that condoms help prevent the spread of HIV between people in sexual relationships, the pope has completely changed the Catholic discussion on condoms," said Martin, a liberal-leaning author of several books about spirituality and Catholic teaching.
The development came on a day when U.N. AIDS officials announced that the number of new HIV cases has fallen significantly — thanks to condom use — and a U.S. medical journal published a study showing that a daily pill could help prevent spread of the virus among gay men.
"This is a great day in the fight against AIDS ... a major milestone," said Mitchell Warren, head of the AIDS Vaccine Advocacy Coalition.
Theologians have debated for years whether it could be morally acceptable for HIV-infected people to use condoms to avoid infecting their partners. The Vatican years ago was reportedly preparing a document on the subject, but it never came out.
The groundbreaking shift, coming as it does from the deeply conservative pontiff, would appear likely to restrain any public criticism from Catholic conservatives, who insisted Tuesday that the pope was merely reaffirming the church's moral teaching.
Conservatives have feared that a comment like this would give support to Catholics who want to challenge the church's ban on artificial contraception in an environment where they feel they are under siege from a secular, anti-Catholic culture.
George Weigel, a conservative Catholic writer, said the Vatican was by no means endorsing condom use as a method of contraception or a means of AIDS prevention.
"This is admittedly a difficult distinction to grasp," he told The Associated Press in an e-mail. What the pontiff is saying is "that someone determined to do something wrong may be showing a glimmer of moral common sense by not doing that wrong thing in the worst possible way — which is not an endorsement of anything."

To continue reading click here
Apple-Approved 'Anti-Gay' App Disappears From App Store
Details

Parent Category: News
Created on Sunday, 28 November 2010 22:45
Written by Joe L. Sosa, Jr
The Huffington Post | Bianca Bosker First Posted: 11-28-10 11:45 AM | Updated: 11-28-10 05:14 PM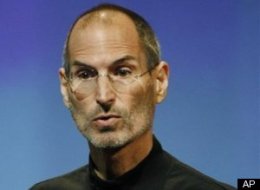 The Manhattan Declaration, a controversial appcondemning gay marriage, sparked outragewhen Apple approved the app for inclusion in its App Store, finding that it contained "no objectionable material."
Earlier this week, The Huffington Post wroteabout the app, which critics have called "anti-gay" for "[boiling] LGBT people down to little more than deviant cretins." Several days later, the app was no longer available in the App Store, and it seems Apple has quietly removed the app. (We've contacted the creators of the app for a comment.)
The app's disappearance from the App Store comes after thousands signed an online petitionasking Apple to remove the app. "Supporters of equal rights and the right of women to control their own bodies must stand together and say to Apple: 'Applications that support hate and division have no place in the iTunes Store,'" the petition's authors wrote.
The Manhattan Declaration invited users to add their signatures to a nearly 5,000-word long "declaration" authored by Christian clergy, among others, that "speaks in defense of the sanctity of life, traditional marriage, and religious liberty." The app described itself as a "call of Christian conscience."
In 2008, Apple donated $100,000 to oppose the ban on gay marriage.
Do you think Apple should have removed the app? Weigh in below.

via http://www.huffingtonpost.com/2010/11/28/apple-anti-gay-app_n_788872.html
Afrojack ft. Eva Simons - Take Over Control (Official Video HD)
Details

Parent Category: News
Created on Sunday, 28 November 2010 21:51
Written by Joe L. Sosa, Jr
Biography
Afrojack, aka Nick van de Wall is a Dutch DJ from Spijkenisse. He has gone from strength to strength since starting his own label Wall Recordings back in 2007 which soon accelerated a collection of quality releases from "Don't Be" to "Proper Introduction" and "Thief". In his field, Afrojack soon became considered as a genius producer and embarked on a series of collaborations with international artists such as David Guetta, Diplo, Kid Cudi, Laidback Luke and Steve Angelo to name but a few.
It wasn't long until he returned to the clubs in 2008 with "Math" and "Do My Dance" and as predicted both tracks were quickly picked up by every big name on the scene. The remix, "Drop Down (do my dance)" was soon born.
He scored his first hit in the Dutch charts in 2008 with the track
Drop down (do my dance)
together with
The Partysquad
.
"Take Over Control" the newest member to the ever growing brood of hits looks set to follow in similar footsteps. Afrojack has teamed up with hot Dutch vocal talent Eva Simons. With huge interest and support from major labels stateside and with a tour already completed in the US and in Australia, Afrojack looks set to replicate other breakthrough artists such as Sidney Samson and Fedde Le Grand.
American Express boosts Small Business Saturday
Details

Parent Category: News
Created on Saturday, 27 November 2010 22:35
Written by Joe L. Sosa, Jr

A new national campaign is urging consumers to take a break between the big-box madness of Black Friday and the bargain-hunting of Cyber Monday and spend today patronizing neighborhood merchants in a new event dubbed Small Business Saturday.
Backed by American Express OPEN, the division of the credit card giant that serves small businesses, the campaign supports the locally owned businesses that help give neighborhoods their character.
"We're really focused on the little guys that don't have the national or regional brand names hanging over their doors," said Cinda Baxter, the small business advocate in Minneapolis whose activities helped spawn today's event.
Baxter said that about 18 months ago she floated an idea in a blog posting. She called it the 3/50 Project: Find three local merchants you love and spend $50 at each per month.
She described 3/50 as a less confrontational variant of the broader buy-local movement because her approach acknowledged that everybody shops at big boxes and online - while also reminding consumers that local merchants deliver not just personal service but millions of jobs.
Baxter said AmEx, which liked the tone of the 3/50 Project, brainstormed with her about how to spotlight neighborhood retailers during the holiday season - and Small Business Saturday was born.
At y&I clothing store on Chestnut Street in San Francisco, co-owner Robyn Sribhen White said small shops like hers need the assist.
Sribhen White, who worked for the Gap and other national brands before opening her shop four years ago, said local merchants have a tough time competing for gift purchases, in part because items from small stores can be harder to exchange, especially if the gift is sent out of town.
For that reason, she said, most of her clientele are women - or their significant others - buying fashion statements like one of this season's favorites: thigh-high leather boots.
In addition to the national advertising campaign to christen what AmEx hopes to make a recurring event, the credit card giant has urged its cardholders to register in advance for a special promotion - if they shop in a local store on Saturday and charge at least $25 on their AmEx card, they'll get a $25 credit on their next statement.
When more than 100,000 people quickly registered at www.facebook.com/SmallBusinessSaturday, the company doubled to 200,000 the number of cardholders who could preregister for the savings.
Andrew Mastorakis, president of Fremont Bank, a local institution that also caters to small businesses, praised AmEx for a brilliant campaign to bolster the little guys - while also helping the credit card giant improve its reach among small retailers, many of whom only take competing credit cards.
Meanwhile, at Big Swingin' Cycles in San Francisco's Russian Hill neighborhood, proprietor Brian Bruckner said he sent an alert about today's special to the hundreds of customers who have joined his mailing list in the 10 years since he began selling bikes and service.
An American Express customer - as is Sribhen White - Bruckner has the inside track on making the most of the event.
"Black Friday is not usually a big day for us," said Bruckner, who is hoping that Small Business Saturday may convince a few more shoppers to come in and kick the tires.
Read more:
http://www.sfgate.com/cgi-bin/article.cgi?f=/c/a/2010/11/26/BUGR1GHF0A.DTL#ixzz16WblysX7
HOUSEWIVES. WITH CHRISTMAS BALLS! GET INTO THE HOLIDAYS WITH "THE A-LIST: NEW YORK"
Details

Parent Category: News
Created on Saturday, 27 November 2010 22:26
Written by Joe L. Sosa, Jr


Since Thanksgiving is practically here y'all… I think we can safely say the holiday season has arrived. And since the boys from Logo's A-List: New York have been roasting everybody's chestnuts all this fall (Is this show an amusing bit of dishy fun and catty misbehavior, or is it the worst thing to happen to the Gay Rights movement like evaaahhhhhhh!!!???) we thought we'd pay a little holiday visit with Reichen, Derek, Austin and the lads to see what they've got cooking for the yuletide season.
Watch below as we find out what the A-gays are thankful for, what's on their Christmas lists, and what 2011 resolutions they've got schemed up. Plus, who doesn't love a little round of "Secret Santa!"

JOY TO THE WORLD! Goddess, rest ye merry gentleman! (Or "Mary" gentlemen?) Or as Rodiney would say "Feliz Natal!"
AND… Next Monday, November 29 brings the final regular episode of The A-List: New York, and then on Monday, December 6th it's the big fat Reunion Special hosted by Wendy Williams!!! Mark your calendars!

via http://www.newnownext.com/2010/11/23/housewives-with-christmas-balls-get-into-the-holidays-with-the-a-list-new-york/
US judge says lesbians can be 'cured' by male soldiers
Details

Parent Category: News
Created on Saturday, 27 November 2010 01:16
Written by Joe L. Sosa, Jr

An American judge has been accused of advocating corrective rape for lesbians.
Joe Rehyansky, a part-time magistrate and Vietnam veteran, wrote on conservative news site The Daily Caller that lesbians should be allowed to serve in the military because straight male soldiers could "convert" them.
The Daily Caller swiftly removed some of his remarks but not before they werepicked up by other websites.
Mr Rehyansky, of Hamilton County, Tennessee, argued that men were naturally more promiscuous than women and "it fell to men to swing through the trees and scour the caves in search of as many women as possible to subdue and impregnate – a tough job but someone had to do it".
Then, he claimed that the "promiscuity" of gay men, coupled with HIV, would have "the potential for disastrous health consequences" if gay men were allowed to serve openly in the military.
"Gays spread disease at a rate out of all proportion to their numbers in our population and should be excluded from the military," he argued.
He continued: "Shouldn't the overwhelmingly straight warriors who answer their county's call be spared the indignity of showering with other men who achieve lascivious enjoyment from the sight of those lithe naked bodies, and who may be tempted to seek more than the view?"
Lesbian military personnel, who Mr Rehyansky praised for their "medical and administrative specialties", should be allowed to serve because they apparently have low sex drives.
His final argument, which has now been removed by The Daily Caller, was as follows: "My solution would get the distaff part of our homosexual population off our collective 'Broke Back,' thus giving straight male GIs a fair shot at converting lesbians and bringing them into the mainstream."
Mr Rehyansky was accused of advocating corrective rape for lesbians by some commentators.
Blogger Amanda Hess sardonically noted: "Once all the lesbians are easily accessible in one place, an army of straight dudes will turn them all straight, presumably through that time-tested tactic of subduing and impregnating women against their will."

via http://www.pinknews.co.uk/2010/11/26/us-judge-says-lesbians-can-be-cured-by-male-soldiers/